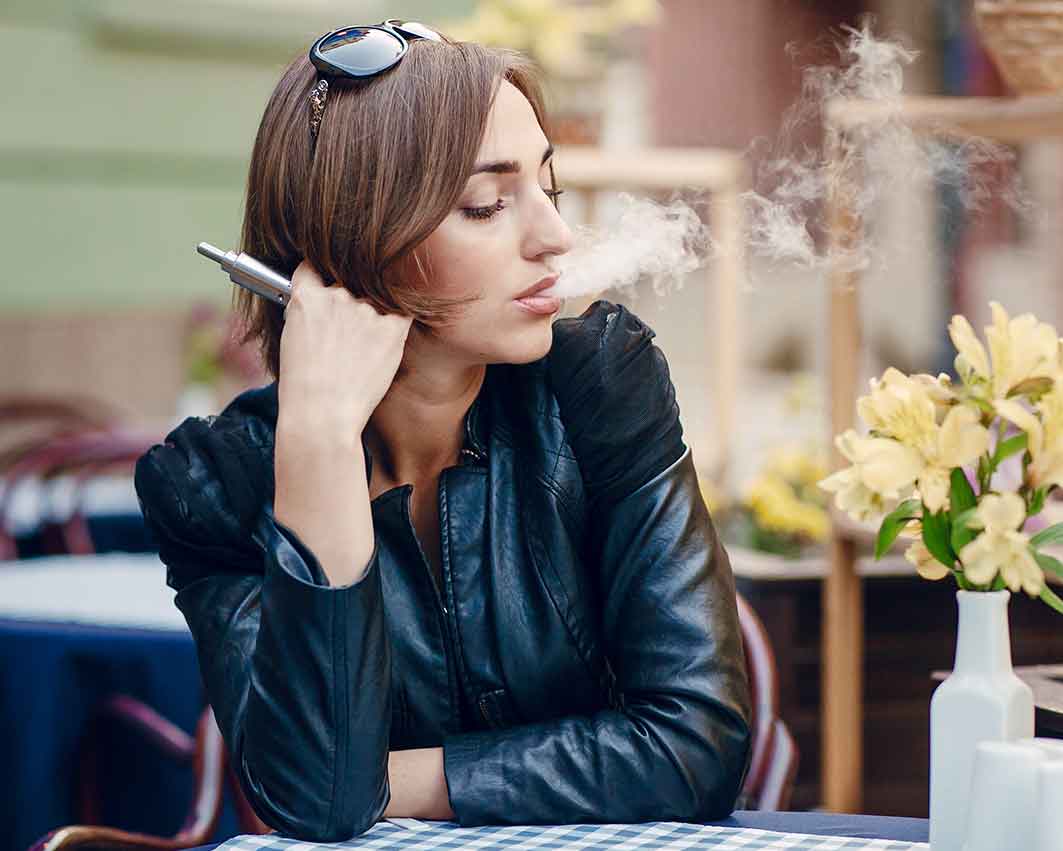 Broad Spectrum CBD E‑liquids

An Authentic CBD Experience

Our Broad Spectrum CBD E-liquids contain a high-quality form of CBD extract which contains other compounds from the hemp plant for a more complete CBD experience. These 0% THC e-liquids are naturally flavoured and available in a range of CBD strengths to suit your needs.

CBD strengths: 300mg, 600mg, 1200mg

Flavours available: Berry, Lemon and Natural

Buy Now - From £9.99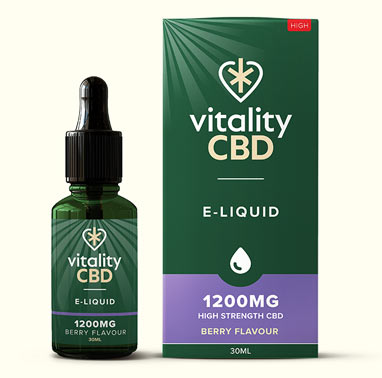 Berry Flavour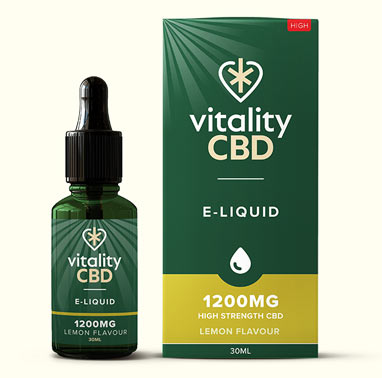 Lemon Flavour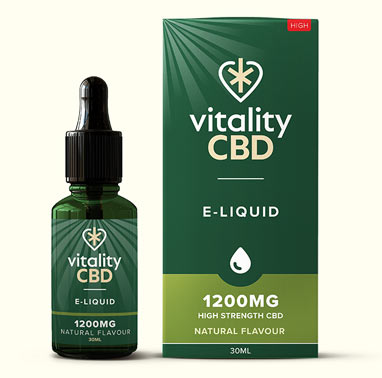 Natural Flavour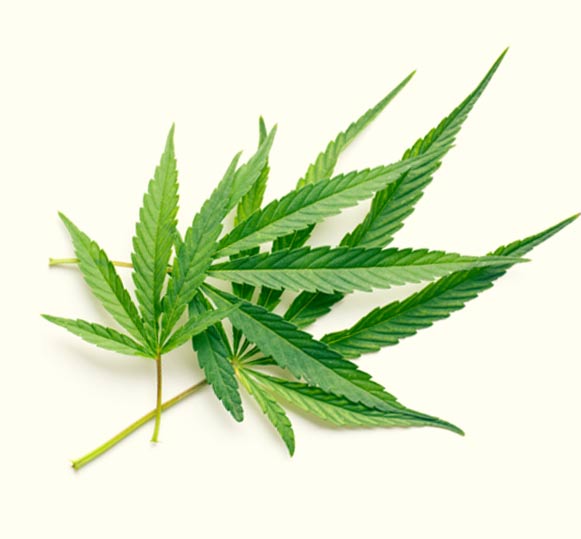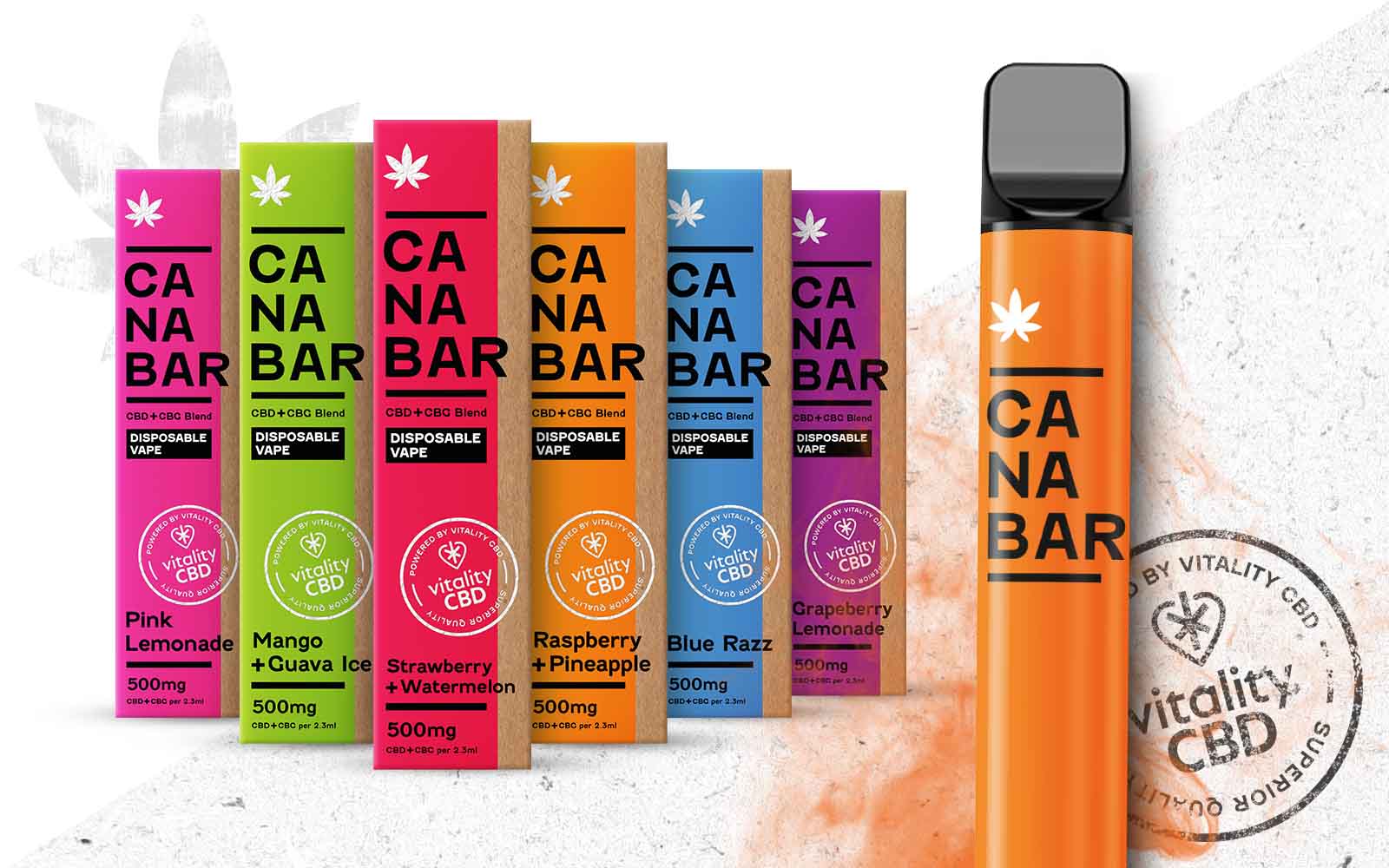 CANABAR CBD Disposable Vapes

Effortless CBD Vaping

These disposable CBD vape devices are full of high quality CBD and incredible fruit flavours. Every bar is ready straight out of the box, making it simpler than ever to begin vaping CBD. CANABAR contains up to 700 puffs worth of CBD e-liquid and 500mg of our bespoke CBD+CBG blend.

CBD strengths: 350mg CBD + 150mg CBG

6 Flavours Available

Explore the Range - £9.99 Each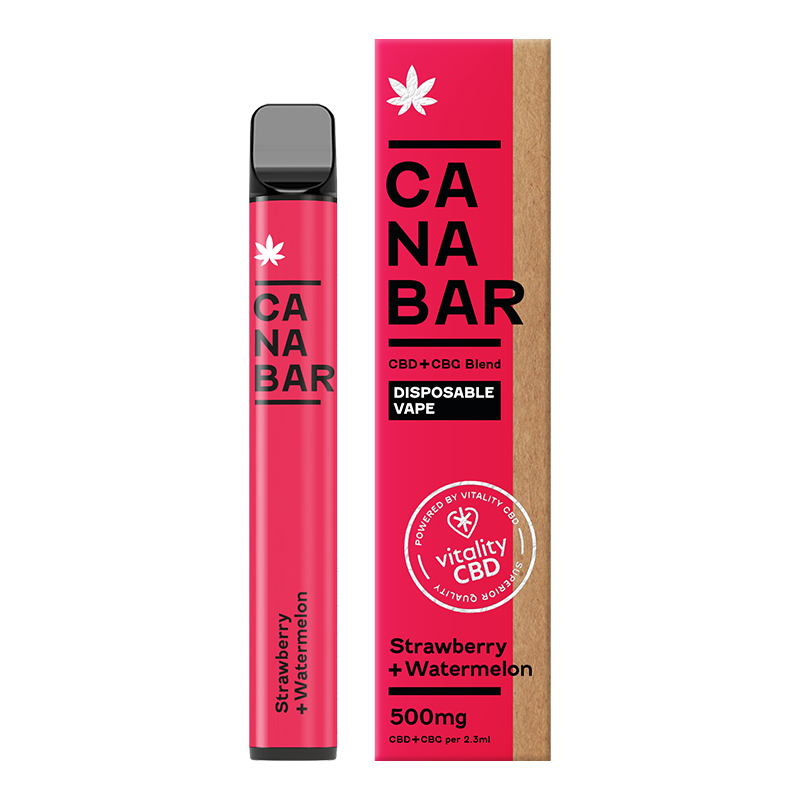 Strawberry + Watermelon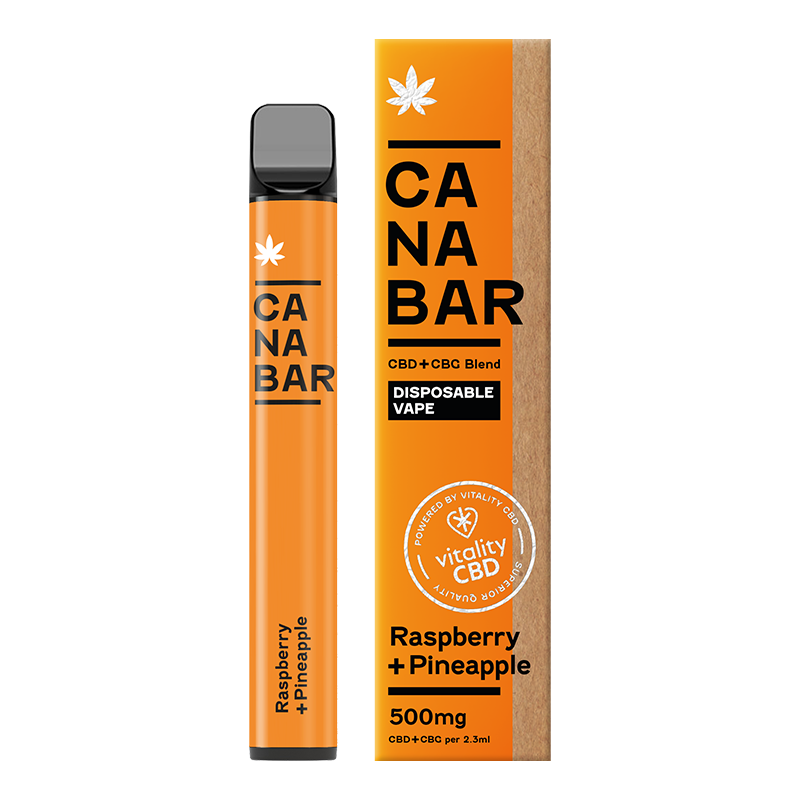 Raspberry + Pineapple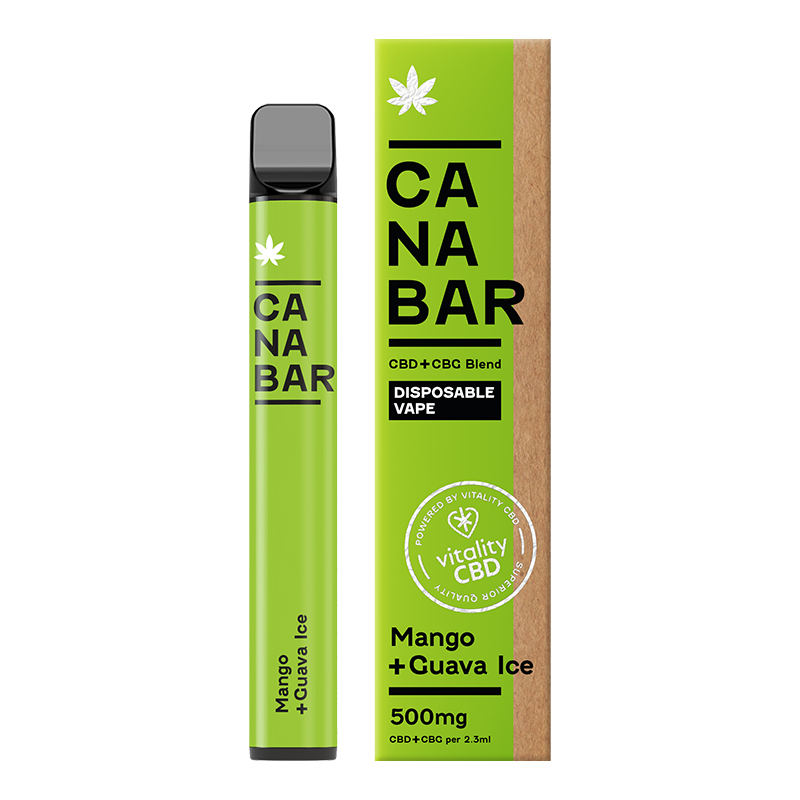 Mango + Guava Ice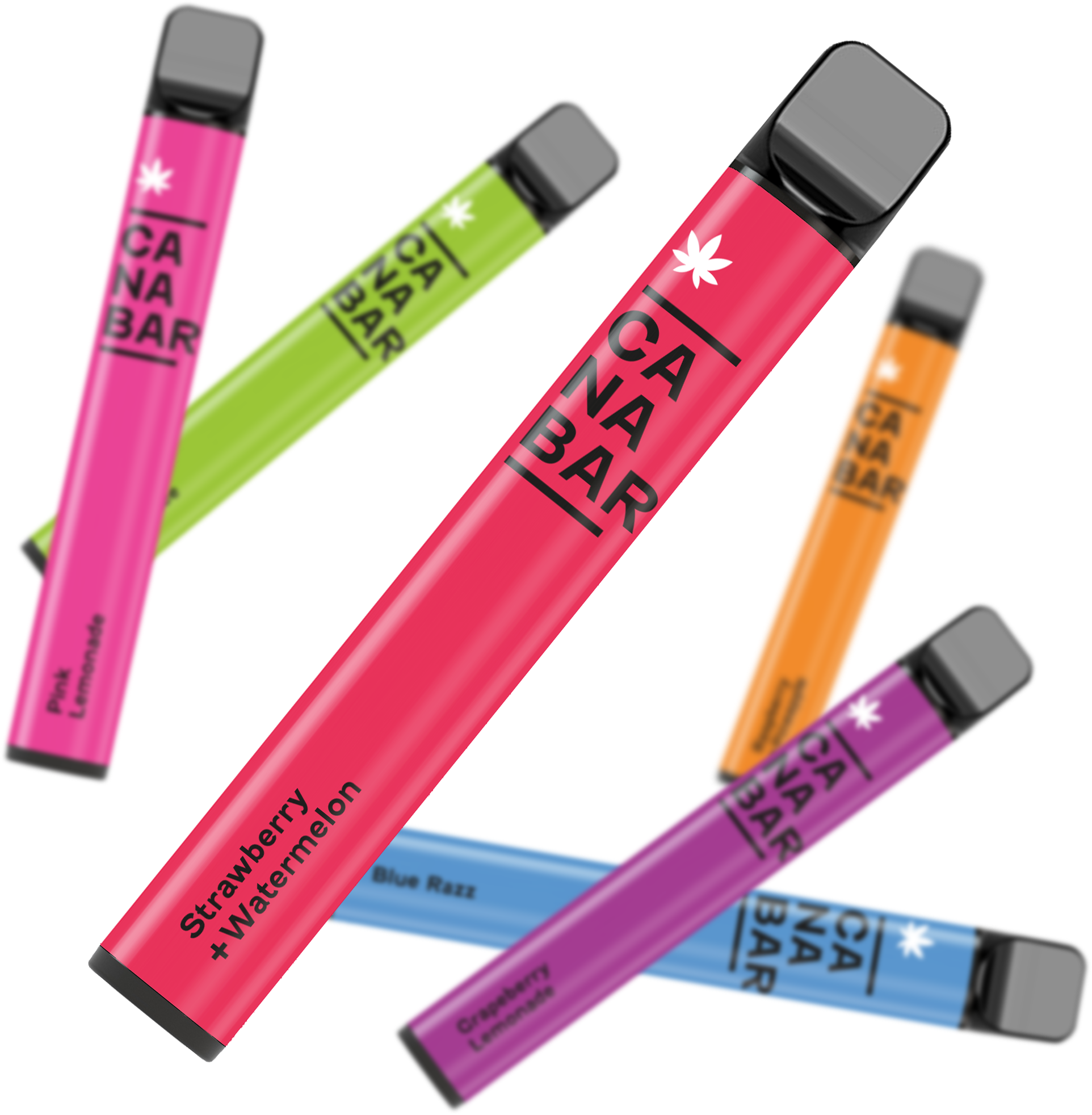 CBD E-liquids Frequently Asked Questions
What are CBD e-liquids?
CBD E-liquids are e-liquids that are vaporized by e-cigarettes in order to be inhaled. As the name suggests, CBD e-liquids are infused with our CBD extract and is one of the ways of dosing CBD. CBD e-liquids come in a variety of flavours and CBD strengths so users can personalise their experience as they see fit.
Why should I choose Vitality CBD e-liquids?
We apply the same CBD expertise and focus on quality to our e-liquids as the rest of our best-selling CBD products. That means clear dosing instructions with every bottle and laboratory testing on all CBD batches. Furthermore, being e-liquids, we've worked hard to ensure our flavour selection is as varied as it is delicious.
How do I vape CBD?
To vape CBD you'll need two things: a CBD e-liquid and a suitable vape device. Our isolate and broad spectrum e-liquids work very well in pen-style Mouth-to-lung vape kits. These create clear flavours and a discrete amount of vapour. You use CBD e-liquids in the same way you use normal e-liquids, so for more information, consult the instructions on your vape device. We recommend vaping around 1ml of CBD per day.
Is vaping CBD better than CBD oils?
Vaping CBD does have certain advantages over vaping cbd oils, the main benefit being bioavailability. Vaping CBD is one of the most efficient ways of introducing it to your bloodstream. In essence, your body makes more use of the CBD introduced than if it were ingested or taken sublingually.
What is the best vape pen for CBD?
Our CBD e-liquids work best with Mouth-to-lung vape devices using high resistance coils above 1.0ohm. These devices are typically small and easy to use, commonly looking like pens. Vitality CBD e-liquids use a high PG base, which means they heat up faster and don't require high power devices. This has the benefit of creating less dense vapour clouds and producing clearer flavours.
CBD E-liquids Frequently Asked Questions