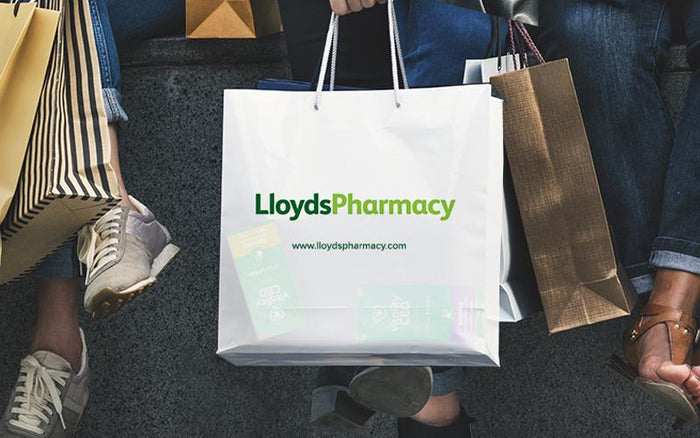 Vitality CBD launches CBD products in 980 LloydsPharmacy stores
Buy CBD in LloydsPharmacy
In October 2019, Vitality CBD was proud to announce our launch in 980 LloydsPharmacy stores across England. We're now available up-and-down the country wherever you can find a LloydsPharmacy, including online. It's never been easier to buy CBD! 
This announcement came hot on the heels of our national launches in both Boots and Tesco. That means we're now stocked in well over 3,000 stores nationwide, meaning we're solidifying our place as the UK market's largest and most trusted voice when it comes to CBD. For old and new customers alike, we're so excited to see the results of our hard work and your continual support — we wouldn't have made it so far without you all!
Discussing our launch in LloydsPharmacy, Vitality CBD's managing director Nikhil Nathwani said:
"After what's been a fantastic first year of business, it's great to be on the cusp of another landmark launch. We're proud that major national businesses and users are continually responding with such universal positivity to our range."
LloydsPharmacy CBD product range
We'll be launching a large portion of our product range at LloydsPharmacy, which shows how strong our core products are. That means you'll be able to pick up all of our oral oils and topicals nationwide, depending on stock. Check out all your options below:
Learn more about buying CBD
To find out where you can buy Vitality CBD in person, including all of our LloydsPharmacy locations, check out our CBD stockist finder. With over 3,000 stores and counting, you're sure to be able to find us. 
If you're new to the world of CBD, and looking to find out more, why not check out our introductory 4-step CBD guide? It takes you through the whole process of learning about and buying CBD from top to bottom.
If you have any questions about what products work best together then why not ask us a question directly? You can either send us a message on our contact page, or speak to us live via our online chat in the bottom right corner of each page. We're here to help, whether you choose to buy CBD online or in-store.