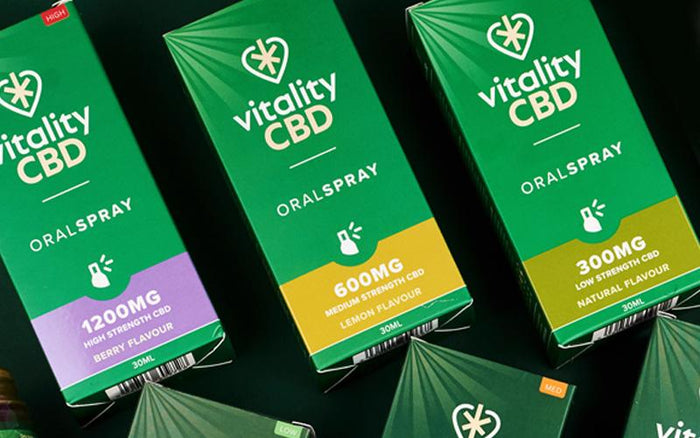 What's the Best CBD Oil to Buy?
Finding the best CBD oil for you can be difficult at the best of times, and as CBD becomes more popular, it's not getting easier. That's why we wanted to guide you through CBD oils, so you can find the best CBD oil for you.
Best Quality CBD Oil
So what makes the best CBD oil? There are some key things you can do to ensure you get high-quality CBD oil. While CBD regulation is improving thanks to more stringent measures built to make CBD safer for customers, we've put together some useful pointers.
Buy CBD Oil From a Reputable Retailer
The first and perhaps simplest way to assure you are getting the best CBD oil is to buy from a trusted retailer. National pharmacies such as Boots and LloydsPharmacy are an excellent source of the best quality CBD oil, plus they offer on-site advice. Supermarkets like ASDA, Tesco and Sainsbury's also offer reputable CBD brands and are easily accessible.
You can also always order straight from a brand's website. This lets you pick from a full range of CBD products and may offer other benefits. Just make sure you are confident their products are safe, by checking if they have lab reports available and clearly display their ingredients - more on this below.
Check Your CBD has a Clear Ingredients List
This may be obvious, but it's a quick way of investigating CBD oil. Check the product you are buying clearly lists the ingredients. This will help you avoid allergens and is a step towards getting safe CBD.
Check Your Product has a Lab Report Available to View
The best CBD oils in the UK will allow their users to view the lab or 'batch' report for the CBD contained within. Top CBD brands will always have their CBD lab tested by a third party before they use it in any of their products. This ensures that the batch does not contain anything above a trace amount of THC, while also checking for other unwanted substances.
Quality CBD oils and other products will have a batch number on their packaging, which you can then enter on the manufacturer's website. This will allow you to download the lab report for your product, so you can make sure you are getting exactly what you paid for.
Don't buy from Brands that Make Medical Claims
The best CBD oils will adhere strictly to MHRA regulations, which means they will never make medical claims about CBD. Because of the regulation under which retailers sell CBD, brands cannot make medical claims specifically around the CBD content in their products. Don't buy from brands who make medical claims; who knows what other regulations they aren't following!
What is CBD?
CBD, or cannabidiol, is one of over one hundred different cannabinoids found in the hemp plant. Cannabinoids are responsible for many of the recognised properties of hemp, and are currently being studied across the scientific community. 
One of the most famous is THC, which causes the high and negative side-effects linked with cannabis use. That's why all Vitality CBD products come with a guarantee of 0.0% THC, and are harvested from hemp (a version of the cannabis plant bred to be low in THC and high in CBD). Unlike THC, CBD isn't psychotropic and carries none of the associated risks, meaning it's safe to buy CBD.
What are CBD Oils?
CBD oils are, simply put, cannabidiol mixed with a carrier oil (sometimes the names do make sense!). CBD oils are easy to take on the go since they're portable, they're quick to dose, and they enable you to take CBD quickly whenever necessary.
Better than that, the carrier oil also enables manufacturers to blend in flavours to make every dose a delicious one. Find the best CBD oil for you below:
Well-Being CBD oils
The award-winning Well-Being range is the starting point for our entire range of CBD products. They represent some of the best CBD oils available on the market today, made from simple, high-quality formulations. Find out which one's best for you below!
CBD Oral Spray
The CBD Oral Spray is our cornerstone CBD oil, thanks to its innovative spray head, and its high quality broad spectrum CBD. If you're looking for a good entry point to CBD, then look no further.
Flavour: Natural, Berry, Lemon
Strengths: 300mg, 600mg, 1200mg, 2400mg, 4800mg
Benefits:
Precise spray head for convenient dosing.
The MCT (coconut) oil masks any earthy hemp taste).
CBD Oral Drops
Our most traditional CBD oil is our CBD Oral Drops, and it's still a fan favourite. With three tasty flavours, three strengths, and high-quality CBD extract, this is a fantastic first option. 
Flavours: Natural, Berry, Lemon
Strengths: 300mg, 600mg, 1200mg
Benefits:
The pipette makes checking your CBD dose easy.
Uses hemp seed oil for the full CBD experience.
CBD Oral Drops / Spray
The above CBD oils are great, but our CBD Oral Drops & Spray is our best CBD oil—that's what we think in the office. At the highest strength, and with the option to switch between spray and pipette, this is a premium product that offers the best value by a huge margin.
Flavours: Natural, Berry, Lemon
Strengths: 2400mg, 4800mg
Benefits:
No need to choose—spray and pipette in one box.
High strength = small doses = long-lasting. Simple!
Active CBD oils
Following the success of our core CBD oils, we got the idea for our Active CBD range. A fresh approach to everyday fitness, each of the four CBD oils in our Active range has been formulated with a unique flavour, and a set of supporting ingredients; that's why these are among the best CBD oils out there.
CBD Boost Drops
These CBD Boost Drops are the first step in our active lifestyle routine, and have been designed to give you that extra oomph to get out of the bed in the morning.
Flavour: Orange
Strengths: 500mg, 1000mg, 2000mg
Benefits:
Works great as a pre-workout kick start.
Includes vitamin B12, known for stimulating energy-yielding metabolism.
CBD Focus Drops
The second step in our Active routine comes with our CBD Focus Drops. Focusing is the name of the game, and this CBD oil makes sure you never miss a beat. 
Flavour: Lime
Strengths: 500mg, 1000mg, 2000mg
Benefits:
Perfect as a mid-workout support (and for mental activities too!)
Includes vitamin A, renowned for maintaining your iron metabolism.
CBD Recover Drops
Had a hard workout? Then these CBD Recover Drops are the CBD oil for you. Taken just after exercising, they've been formulated to match your active routine to a tee. 
Flavour: Lemon
Strengths: 500mg, 1000mg, 2000mg
Benefits:
Supports the body when taken immediately after a workout.
Includes vitamin D3 to maintain muscle, bone and immune system function.
CBD Relax Drops
The final step in our Active routine, and your final option, is fittingly our CBD Relax Drops. Long day? Then these CBD oils are for you. 
Flavour: Cherry
Strengths: 500mg, 1000mg, 2000mg
Benefits:
A great way to help your body relax naturally.
Includes lemon balm, an antioxidant that contributes to a good, calm rest.
Learn more about CBD oils
Need further information on cannabidiol, and the best way to take it for you? Our team of CBD experts are ready to answer any questions you might have. You can reach us on the live chat Monday-Friday 9-5pm by clicking the icon in the bottom right corner of each page, or contact us on our CBD contact page.