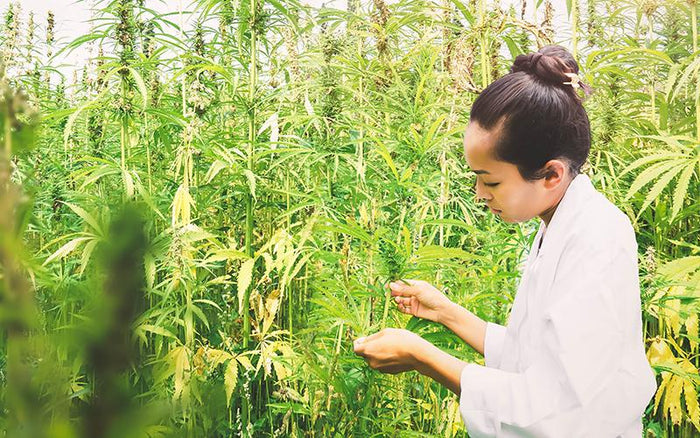 Centre for Medicinal Cannabis call for quality CBD guarantees
Setting standards for the CBD market
Over the past several years, the CBD industry has expanded rapidly throughout the UK, with a reported 1.3 million users now taking CBD regularly. As more and more people begin to try CBD, as an industry we have to consider how we promote safety and value across the board.
Accordingly, the Centre for Medicinal Cannabis, a trade body, put together a comprehensive charter that outlines their outlook on the future of the UK CBD sector. At its core is a call to action that proposes a series of tight guidelines to ensure a degree of consistency and control in the CBD market.
A large part of this charter proposed more extensive testing through accredited laboratories to a universally held standard. In this sense, Vitality CBD is ahead of the curve, since we test every single batch through one of the most renowned independent labs in the UK. You can head to our CBD batch testing page and match the number on your bottle to the exact report.
Guaranteeing the best CBD
The idea is that by proposing and instituting such guidelines, the CMC will avoid the inevitable crackdown from regulatory organisations like the MHRA from having an impact for the whole industry. Instead, it will be left to cowboy CBD companies who make false claims and sell poor quality products to receive sanctions and be forced to stop training. At Vitality CBD, we always guarantee you the best quality products. 
A recent report by the BBC on high street brands found that 45% of the tested products contained more than the legal limit of THC and that one product contained no CBD whatsoever. Potential issues like this is why we foreground being 0% THC in all of our oral oils and our cosmetics, and why we consistently test each batch to ensure the CBD level matches the milligrams on the bottle.
The Centre for Medicinal Cannabis are hoping to reach a point where all CBD brands in the UK have zero detectable levels of THC, leading to a more premium market across the board with less cheap produce driving down overall quality. That's why we're proud to already be leading the charge in this regard.
Andy Yates, from the Centre for Medicinal Cannabis, said:
"The doors have closed for the manufacturers that claim the rules are somehow different for the cannabis industry. This new initiative exists to ensure consumers can access legal, safe and quality CBD products."
Learn more about CBD
If you want to discover more about the care we take in producing our CBD products, why not read our piece on making CBD sustainable and eco-friendly? Just looking for a simple introduction to CBD? Our user-friendly 4-step CBD guide will walk you through each stage of understanding CBD until you feel confident enough to try our products.
We also have category pages that cover each of our product ranges, including CBD oils, CBD e-liquids and CBD cosmetics. 
Got some burning questions we've not addressed here about Vitality CBD's quality control? You can give us an email on our contact page, or drop in on our live chat in the bottom right corner of each page 9am-5pm Monday-Friday. One of our CBD experts will be on hand for any queries you have.