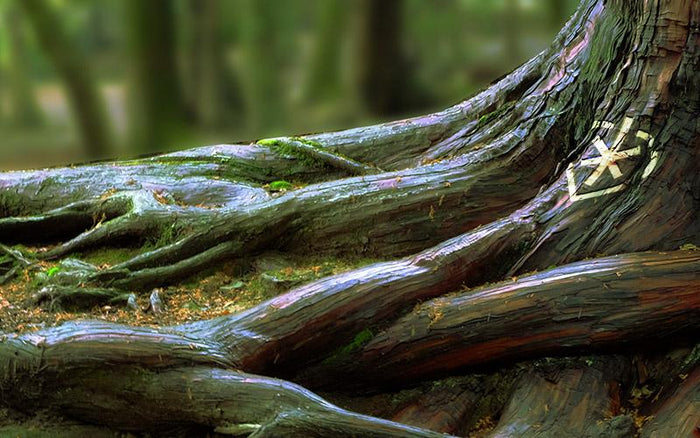 Is CBD Sustainable & Eco-friendly?
As the number of people buying CBD continues to expand globally, more and more people from different walks of life are using it on a day-to-day basis. In fact, a 2019 study found that there are 1.3 million active CBD users in the UK. As with any large scale industry, we have to consider the impact this growth is having.
One thing people often seem to miss when talking about the sector is how CBD usage plays into the wider sphere of environmentalism. In this article, we're going to look at the ways in which CBD is produced, and how each step of the process plays into wider concerns conscientious users might have. Making these issues a priority is something we believe all companies that sell CBD should be joining together and pushing forwards on.
We'll start by considering dietary restrictions and lifestyle choices that might be affected by taking CBD (including being vegan and organic), how environmentally friendly growing hemp is, and any other potential impacts that are inherent to CBD oil development.
Is CBD good for the environment?
A vital process behind CBD that has to be considered is how cultivating, harvesting, and shipping affects the environment. Any global industry will have a knock-on effect in terms of emissions, so we also have to consider what impact hemp businesses have on the world at large.
Part of the core benefit of the hemp plant is its wide range of utility. It's not just a matter of growing plants for use in CBD oils, rather each and every part of the plant can be used for a variety of purposes. The main fibrous byproduct is perfect for creating rope, textiles and paper, while the seeds are high in positive fatty omega acids.
This means that there's very little wastage necessary from the cultivation and harvesting of hemp. Every element of the hemp plant has multiple uses, making it a very efficient crop to dedicate land to. That's not to say that every crop of hemp will be used to its full potential, but it still suggests that hemp farming has a bright global future. This is one of the many environmental benefits of CBD. 
CBD effects & the environment
Since practices between businesses vary wildly and information isn't always publicly revealed, it's impossible to make a definitive statement on how each stage of the production of hemp impacts the environment. Regardless, we need to consider how the hemp plant interacts with its precise location as well as the wider environmental sphere.
Hemp grows at a rapid rate, meaning a higher production rate can be achieved through the use of a small portion of land, improving efficiency. Not only that, but since it's a hardy, competitive plant that grows deep roots, it requires very little in the way of pesticides. In turn, these roots enable the hemp plant to source water and nutrients well below the topsoil, ensuring the ground isn't drained of vital minerals.
Interestingly, it's also been shown that hemp has a positive impact on the soil surrounding it, removing traces of heavy metals to ensure a cleaner end result. This is also reflected in hemp's positive impact on the air quality—one study shows that every ton of hemp grown processes 1.63 tonnes of carbon. This puts hemp in the upper percentile of plants in terms of air purification. 
Harvesting and transporting CBD
Due to their quick growth rate and the manner in which the plants reach deep into the soil whilst also feeding back into the earth, harvesting hemp allows for an easy rotation after each period of harvesting. Whereas some fields will need fallow years quite quickly, this process takes much longer with hemp.
The harvesting process followed by hemp is much the same as with any other crop, though our extraction stage is conducted using pressurised CO2, as opposed to harmful solvents. That's another reason we feel confident in saying the hemp extract we use in our CBD products is clean with a good safety profile.
The main issue with hemp is the limitations placed on its growth in certain key points around the world, including the UK. Whilst it's legal to import, sell and use for industrial purposes, there are tight restrictions on its growth. That means that hemp has an unnecessarily high carbon footprint due to the need to ship it to mass distances.
The end product: cannabidiol
By their very nature, hemp products are 100% biodegradable and recyclable. Not only that, but due to the mass amount of carbon they process, any product that makes use of them on a more permanent basis, such as textiles and building materials, represents a large scale removal of carbon from the atmosphere.
This process is called carbon sequestration. Industrial hemp plants are part of a loose network of high biomass crops that store high percentages of carbon through photosynthesis. This is why they're so useful as biofuels, but it also gives all hemp products a multifold purpose regardless of the intent when creating them.
This also represents another manner in which hemp can feed back into the earth. This sequestered carbon can be returned to the soil through a process termed biosequestration. If the crop is slow-smouldered rather than burned, it creates biochar which can be spread across the soil and therefore return a variety of nutrients back into the ground.


Creating eco-conscious, vegan-friendly CBD
Since day one, Vitality CBD have prioritised understanding of how the cultivation of CBD can be achieved in a manner that utilises nature whilst also nurturing and feeding back into the natural world. 
Knowing what's in your product isn't just a matter of ethical or dietary reasons, it's a matter of ensuring that you understand what's being sold to you. You should be able to feel a mutual respect with your provider. Our basis for building this respect? Total transparency.
At Vitality CBD, we've always prioritised a complete analysis of our products, which you can find on our CBD testing page. Performed by cutting-edge third-party laboratories, you can see an exact percentage count of each of the different cannabinoids and terpenes present, as well as tests for pesticides, solvents and heavy metals.
That means that the entire Vitality CBD range is vegan, and gluten-free. We also make sure the Colorado farm we use only breed non-GMO, organic hemp plants, meaning there are no pesticides or adulterants involved at any stage in the growing process. You can feel assured in knowing that our bestselling CBD line is all-natural.
Learn more about CBD
If you want to learn more about our own product lines and how they stack up, we recommend checking out our batch test page and checking out a few of the product analyses. The best way to understand how CBD oils are created is to see for yourself just what's in them. That way you can buy CBD confidently. 
Got a question about CBD's impact to the environment? We're here to help! Either send us a message on our contact page, or speak to us live via our friendly online chat in the bottom right corner of each page.