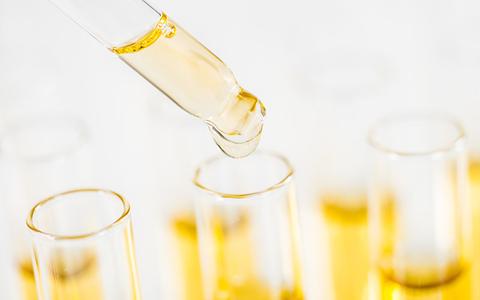 Which CBD oil extraction method is the best?
Extract the full spectrum of CBD
When prioritising the best CBD products, it's important that each step of the process is carried out with care and precision. You can grow high-quality hemp, with a large percentage of cannabidiol (CBD), but all of that goes to waste without the proper extraction techniques. So, that raises the question: which method is best?
At Vitality CBD we often discuss the importance of choosing a quality CBD oils, and how premium extraction techniques contribute to a better product. To truly understand why high-end extraction methods matter, let's first explore how CBD is synthesised.
What is CBD?
CBD, or cannabidiol, is one of over a hundred different cannabinoids found in plants from the Cannabis family. The most famous of these cannabinoids, tetrahydrocannabinol, or THC, is the one that induces the "stoned" effects typically associated with recreational Cannabis use. On the other hand, studies have repeatedly shown that CBD does not get you high.
Currently we know that when introduced to your body, CBD interacts with your pre-existing endocannabinoid system. Understanding that the human body already generates cannabinoids that bear a great similarity to CBD in structure and function is step one in understanding why CBD oil is proving so popular.
Cannabidiol is actually synthesised in the trichomes of the female hemp plant, alongside the other cannabinoids, terpenes, and flavonoids. The need to create CBD oils that retain CBD and other cannabinoids whilst removing the THC is part of why extraction techniques are so important.
How do you extract CBD?
When we extract the best CBD, the end goal is to harvest it in a concentrated form so that it can then be mixed into CDD e-liquids, CBD oils and CBD topicals. That's why we use a strain of hemp called Cannabis sativa L., renowned for its high CBD levels.
As we've mentioned, CBD is actually a constituent in a vast sea of hemp compounds, so extraction isn't as easy as it first may seem. However, all of these techniques were first developed for other purposes, like extracting essential oils from flowers.
At Vitality CBD we use two different techniques specifically (typically in conjunction) but we'll discuss all the options available, and how they affect the end result. As always, if you have any further questions drop us an email on our contact page.
CO2 extractions of cannabidiol
The most expensive and most popular CBD extraction method (particularly amongst manufacturers offering a premium product) involves using CO2. This is because it provides a clean, precise extraction that massively reduces the contamination potential of other methods.
The applications of CO2 extractions stem far beyond just hemp products. CO2 extractions are used to decaffeinate coffee beans, to extract the nicotine from loose-leaf tobacco, and to precisely extract spices and flavours.
CO2 extractions can be split into supercritical and subcritical categories (there's also 'mid-critical', a halfway point between the two), but supercritical is the most common, and the one we use at Vitality CBD for all of our CBD products. We'll breakdown the differences between each below.
The shared methodology between the two essentially entails running pressurised carbon dioxide across the hemp plant to strip away the desired phytochemicals (literally: plant chemicals). When treated to certain conditions, CO2 actually acts like a solvent, without any of the potential side-effects.
Supercritical CBD extraction
Starting with the liquid form of CO2, a supercritical method involves increasing the temperature and pressure of the CO2 until it becomes 'supercritical'. This means that the CO2 has properties of both gas and liquid: it is able to fill a container like a gas, whilst also having the density of a liquid.
In this supercritical state, CO2 acts as a solvent when applied to the hemp plant without denaturing any of the compounds. The need to maintain the right pressure and temperature explains why CO2 extractions use expensive equipment, resulting in the best CBD. 
Once the supercritical CO2 has been passed through the hemp extract, the resultant solution is passed into a separator to be (you guessed it) separated. The CO2 is stored to be used again, whilst the desired hemp compounds are removed and taken to the next step in the process.
Subcritical CBD extraction
The immediate distinction with a subcritical hemp extraction is the lower temperature and lower pressure. As a result, the process takes longer, but it also further reduces the chances of denaturing the more delicate compounds, like terpenes.
Whilst the yield is smaller than with supercritical, it also allows for lighter oils and other sensitive compounds that might otherwise be dismantled in the process to be extracted. However, the trade off is that heavier, more resinous material will typically get left behind.
Solvent CBD extractions
Probably the cheapest and easiest of all the methods available (you could easily do it at home without buying any specialist equipment...not that we recommend this), solvent extractions are also generally considered to be the most likely to cause issues with the end product.
A solvent extraction involves running the solvent in question—typically either butane or ethanol—to the hemp plant matter. This strips the cannabinoids into the liquid, which is then evaporated so as to leave behind a concentrated oily residue with the hemp compounds in.
The main problem is that the solvent not only removes the cannabinoids, terpenes and flavonoids, but also inadvertently extracts chlorophyll. This occasionally leads to unwanted side effects, and will cause the taste to become much more bitter. 
Likewise, the compounds that the solvent does remove can either be denatured, or just degraded entirely during the extraction process. As such, whilst it's the cheapest and easiest method to do on a mass scale, there's a reason why many companies are phasing it out. When you buy CBD with us, you can be confident it's not been treated this way. 
Olive oil CBD extraction
An olive oil extraction is most commonly done by home brew enthusiasts looking to create their own CBD oils. Though near any oil can be used in this process, olive oil is preferred due to its masking flavour and versatility.
The first step is to either grind the hemp very finely, or to decarboxylate it, a complex word which here means: heat it at a certain temperature. Through this process, several of the cannabinoids have their chemical make-up converted, making some more potent and others easier to extract.
After the initial heating, you then heat the hemp matter further in the olive oil, a process by which the compounds are extracted to the oil. Whilst this is perfect for home users, it results in a low yield and a highly perishable product that isn't practical on a mass scale.
Dry ice CBD extraction
Whilst the name alone suggests high-tech scientific experimentation, this is another method that can be performed at home (assuming you have access to dry ice). It also benefits from the lack of denaturing solvents, resulting in a cleaner and purer end product.
The process involves flash-freezing the loosely chopped hemp extract, and then sieving the frozen trichomes through a mesh bag. These in turn can then be used as the basis for your cannabidiol oil—it's really that simple.
Since this is a relatively haphazard and difficult to measure method, the quality is not always ensured depending on how well the hemp is frozen and how vigorously it is sieved. However, if you can get safe access to dry-ice this is a clean alternative to solvents for creating your own CBD oil. 
Which CBD extraction method is best?
At Vitality CBD, we would recommend either of the two mentioned CO2 extraction techniques, depending on what compounds you want to prioritise extracting. All of the others have their uses, of course, but CO2 is the best all-rounder.
Learn more about CBD
As mentioned earlier, grasping why a clean and accurate extraction is important is premised on understanding just what is being extracted. Read on here for our supporting articles on terpenes and flavonoids. 
If you've got any further questions about CBD extraction techniques, or some information you'd like to share with us, our experienced team are always on hand to field any questions. You can reach our friendly team via our contact page, or alternative you can go check out our full CBD range here!