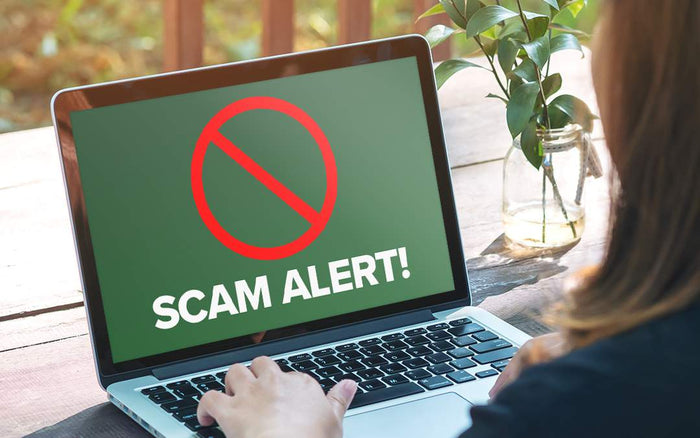 How to Identify Spam Emails
Threatening Emails Demanding Backlinks
Vitality CBD is aware of a number of emails were sent demanding backlinks or five-star reviews for Vitality CBD web pages. These emails are not from Vitality CBD or any company that works for us.
The email contained a threat that if the instructions enclosed are not followed, then damaging backlinks or negative reviews will be linked to the receiver's website in an attempt to hurt search engine rankings. 
We have been in contact with other affected companies, and it appears that a scammer was trying to damage the reputation of our and their businesses. 
The email itself claims to be from a "Dusyanthan Balasubramanian'' of an SEO company that represents Vitality CBD. This is not true; it is a scammer trying to damage brand reputations and scam recipients.
Vitality CBD is investigating this and is working to identify those responsible. We would never use these underhanded tactics to gain any advantage.
If you have received one of these emails, rest assured that Vitality CBD is not behind any of the threats. We recommend you delete this email immediately.
This is not an isolated case. Here is an example of this scammer threatening people using other company's brands and websites.
Other Examples of Harmful Emails
Unfortunately, there are many unscrupulous individuals who will try to trick or scam others over the internet. As we've seen, it is common to see criminals send emails posing as reputable companies in an attempt to scam the recipient.
There are many ways a scammer may intend to do this, but here are some of the most common types of fraudulent emails:
Fake invoices
Scammers frequently send emails claiming to be from a company you have purchased from or worked with, requesting payment.
Fake competitions
A common form of spam email is a fake competition. These may claim you have a prize waiting for you and request personal or financial information for its delivery.
Fake payment details
Scammers can sometimes claim to be from a well-known company asking for the recipient to update their payment details.
Fake requests from CEOs or line managers
Fraudsters will sometimes pose as the CEO of a business and ask for payments or transfers of funds.
These pages often contain links to fake websites where payment details are input, or may contain dangerous downloads disguised as invoices.
Most of the time, your email will filter out suspicious emails and send them to your spam folder. However, sometimes these emails will make it through to your inbox.
In this event, you should immediately delete the email, or mark it as spam by right clicking on the email. Never click any links on the email, or download any attachments from it as these may be harmful.
How to Spot a Fake or Spam Email
Luckily, scammers don't tend to be particularly intelligent, and often leave tell-tale signs that the email/message is a fake. Below are some common indicators that you are looking at a spam or fraudulent email. Make sure to never reply or click links on any email you suspect could be spam:
Spelling errors and mistakes
Scammers will often intentionally or unintentionally make spelling mistakes in their emails. Fake URLs are a common site, such as vitalittycbd.co.uk rather than vitalitycbd.co.uk in an attempt to trick people into fake websites. On the other hand, these scammers are often not copywriters or use English as a second language and will make simple spelling errors that are a good sign the email is not genuine.
Check the sender is real
If you receive an unexpected request from a company or person you know, especially regarding payments or finance, it may be best to check if the request is genuine. Contact the sender via details you've used before (not on the email) to check if the request is real or fraudulent.
Be wary of changes or updates to payment details
Always check that these requests are genuine by contacting the sender on a previously saved contact number. It is very rare that a company will ask you to update your payment info via email.
Identifying a Fake Email from Vitality CBD
Checking to see if an email claiming to be from us is easy. Keep in mind the following things about Vitality CBD and you will be able to spot fraud in seconds.
Vitality CBD will only ever send emails to customers on the following subjects:

Confirming your order has been placed, shipped and delivered.
Monthly newsletters.
Offers or discounts.

Vitality CBD emails will be from the info@vitalitycbd.co.uk email address.
We will never threaten or blackmail anybody.
We will never try to panic or scare people with urgent or distressing information.
Our emails will always be styled and branded; do not trust messy or blank looking emails that just contain blocks of text.
We will never request bank or payment information via email.
If you have any concerns about emails you have received from us that look suspicious, please contact our customer support team and report your findings. We will immediately investigate any fraudulent content claiming to be us.